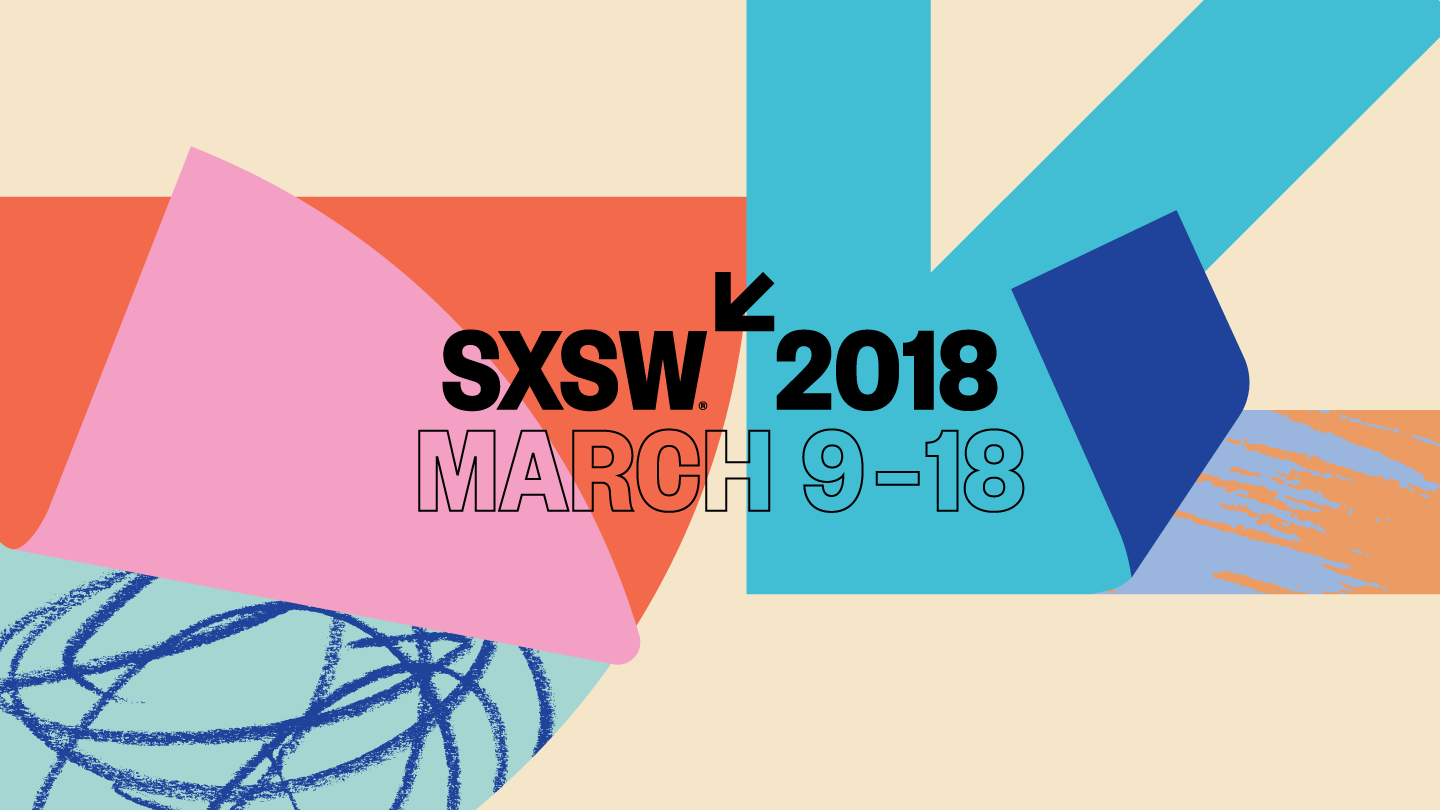 NARRATIVE SHORTS
A selection of original, well-crafted films that take advantage of the short form and exemplify distinctive and genuine storytelling.
Allen Anders – Live at the Comedy Castle (circa 1987)
Director: Laura Moss, Screenwriter: Tony Grayson
Footage of Allen Anders famed 1987 performance at the Comedy Castle.
Are We Good Parents? (World Premiere)
Director: Bola Ogun, Screenwriters: Hailey Chavez and (story by) Bola Ogun
When Lauren and Bill's 14-year-old daughter says she's going to her first dance with her classmate Ryan, they question their preconceived notions of her sexuality and their openness as parents.
The Big Day (World Premiere) (United Kingdom)
Director: Dawn Shadforth, Screenwriter: Kellie Smith
Jess is super excited to attend her step-sister's wedding and truly become part of the family, but after only recently finding out about her existence, her stepfamily are less than delighted about her presence on the big day.
Brian and Charles (United Kingdom)
Director: Jim Archer, Screenwriters: David Earl, Chris Hayward
A comedy about two friends who share a cottage in the English countryside. Brian is a poorly groomed, gravelly voiced farmer who struggles with depression and loneliness. Charles is a robot.
Caroline (World Premiere)
Directors: Logan George, Celine Held
When plans fall through, a six-year-old is faced with a big responsibility on a hot Texas day.
Carro (World Premiere) (Brazil, United States)
Director/Screenwriter: Gustavo Rosa
An undocumented Brazilian immigrant living in the Boston area decides to buy a car in an effort to better his life before returning home.
Emergency
Director: Carey Williams, Screenwriter: K.D. Dávila
Faced with an emergency, a group of young Black and Latino friends weigh the pros and cons of calling the police.
Guilt (World Premiere) (Mexico)
Director/Screenwriter: Moisés Aisemberg
Guilt is a direct window into the undeniable violence experienced by children today and the involuntary repression that they must undergo within a society that tolerates abuse.
Haven (North American Premiere) (Canada)
Director/Screenwriter: Kelly Fyffe-Marshall
When a little girl finds solace in between her mother's legs, biggest fears become reality.
Intercourse (North American Premiere) (Sweden)
Director/Screenwriter: Jonatan Etzler
"I'll give you 100 bucks" he suggests, and jokingly she agrees, and neither of them see the gravity of the situation. When a sexual boundary is crossed and the balance of power is shifted – what will happen to their peaceful and normal relationship?
Jay-Z – 'Moonlight'
Director/Screenwriter: Alan Yang
The One Where No One's Ready.
Kimchi (World Premiere)
Director/Screenwriter: Jackson Kiyoshi Segars
As his family argues about his end-of-life care, an elderly Korean man reflects on his life with a stranger.
Kira Burning (World Premiere)
Director/Screenwriter: Laurel Akira Parmet
Teenage Kira attempts to take revenge after a heartbreaking betrayal by her ex-best friend.
Krista
Director: Danny Madden, Screenwriters: Danny Madden, Will Madden
In a high school theater class, Krista uses her scene study as catharsis.
Men Don't Whisper
Director: Jordan Firstman, Screenwriters: Charles Rogers, Jordan FIrstman
After being emasculated at a sales conference, gay couple Reese and Peyton set out to do the most masculine thing they can think of – sleep with some women.
Pink Trailer (North American Premiere)
Director: Mary Neely, Screenwriters: Macey Isaacs, Jenny Leiferman
Best friends Lucy and Julie are spending their summer hiding from a terrorizing neighbor until Lucy runs out of her antidepressant, and they're forced to fight for their lives.
Shiva Baby (World Premiere) (Canada)
Director/Screenwriter: Emma Seligman
At a Jewish funeral service with her parents, a college student runs into her sugar daddy.
Tangles and Knots (Australia)
Director: Renée Marie Petropoulos
An intimate, unique bond between mother and daughter becomes threatened when the mother helps her teenage daughter throw a party to impress new, more popular friends.
The Things You Think I'm Thinking (Canada)
Director: Sherren Lee, Screenwriter: Jesse LaVercombe
A black male burn-survivor and amputee goes on a date with a regularly-abled man.
Tooth and Nail (U.S. Premiere)
Director: Sara Shaw, Screenwriters: Sara Shaw, Amanda Verwey
A sister makes a bargain with her terminally ill brother. He agrees to let her use his sperm for future use with a partner if she comes out to her family that night.
We Forgot to Break Up (U.S. Premiere)(Canada)
Director: Chandler Levack, Screenwriters: Steven McCarthy, Chandler Levack
After a few years absence, Evan unexpectedly returns one night to face his now-famous former bandmates. The surprise reunion is bittersweet, in this intimate depiction of the knotty complexities of relating to old friends after everything has changed.
We Win (World Premiere)
Director: Michael Stahl-David, Screenwriters: Ana Nogueira, Michael Stahl-David
A happy couple's relationship unravels during a game of "Mafia."
Wren Boys (United Kingdom)
Director: Harry Lighton, Screenwriters: Harry Lighton, John Fitzpatrick
On the day after Christmas, a Catholic priest from Cork drives his nephew to prison.
DOCUMENTARY SHORTS
Slices of life from across the documentary spectrum.
The Earth is Humming (World Premiere)
Director: Garrett Bradley
In Japan, earthquake preparedness is a way of life—and a full-blown industry.
The Coffin Club (World Premiere) (New Zealand)
Director: Briar March, Screenwriter: Kim Harrop, Nick Ward, Briar March
A group of rebellious, creative Kiwi seniors give death the finger, one crazy coffin at a time.Jean McGaffin, Kevin Quick, David Mackie, Members of the Kiwi Coffin Club.
Dead. Tissue. Love. (World Premiere) (United Kingdom)
Director: Natasha Austin-Green
Dead. Tissue. Love. is an intimate experimental documentary exploring the character of a female necrophile, as she recounts her life experiences and sexual awakening.
Death Metal Grandma (World Premiere)
Director: Leah Galant, Screenwriters: Sean Weiner, Leah Galant
Death Metal Grandma follows 97-year-old Holocaust survivor, Inge Ginsberg, who has decided to break out as a singer of Death Metal music.
Lonesome Willcox (World Premiere)
Directors: Ryan Maxey, Zack Wright
Willcox, Arizona is a country music town that isn't what it used to be. The town's only radio station has but one employee – a local pariah who lives in the studio, and has a complicated and difficult relationship with the music he plays every day.
My Dead Dad's Porno Tapes (Canada)
Director: Charlie Tyrell, Screenwriters: Josef Beeby, Charlie Tyrell
Filmmaker Charlie Tyrell seeks to better understand his emotionally distant late-father through the random objects he left behind, including a stack of tacky, 1980s VHS pornography.
A Night at The Garden
Director: Marshall Curry
Months before the start of World War II, 22,000 Americans gathered in New York's Madison Square Garden to rally in support of Nazism.
On My Way Out: The Secret Life of Nani and Popi (Canada)
Directors: Brandon Gross, Skyler Gross
Ruth (Nani) and Roman (Popi) are Holocaust survivors married for 65 years. After six decades of marriage, a painful truth tests their enduring union. Brandon and Skyler Gross' moving portrait of their grandparents raises more questions than it answers.
Roadside Attraction
Directors: Patrick Bresnan, Ivete Lucas
Palm Beach International Airport's newest snowbird has become one of the fastest growing roadside attractions in the United States.
Santa Ana
Director: César Pesquera, Screenwriters: Kako Mendez, Christian Lopez, César Pesquera
Part art-film, part documentary, Santa Ana aims to elucidate the link between evil and the famed Santa Ana winds, extremely dry down-slope winds in Southern California supposedly responsible for a tense, uneasy, wrathful mood among the people.
Sister Hearts (World Premiere)
Director: Mohammad Gorjestani
Maryam Uloho spent thirteen years in prison in Louisiana. After her release in 2013, she was homeless and lived as a squatter for over 2 years. This experience led her to discover her lifelong mission: To help incarcerated women re-enter society.
The Terrorist Hunter (Canada, United States)
Director/Screenwriter: Ann Shin
The Terrorist Hunter follows controversial spy Rita Katz, lauded by some for her work fighting terrorism, and criticized by others who say she creates terrorist plots where none exist. The film explores how fear and terror play out in our society.Rita Katz, Bruce Hoffman, Trevor Aaronson, Tim Edgars, Stephen Downs, Lisa Stampnitzky.
Xavier Corbero: Portrait of an Artist in Winter (World Premiere) (Spain, United Kingdom)
Director: Nathalie Biancheri
The first and last glimpse into the universe of iconic Spanish sculptor Xavier Corberó. A kaleidoscopic life and career that traversed a turbulent moment of Spanish history.
ANIMATED SHORTS
An assortment of stories told using traditional animation, computer-generated effects, stop-motion, and everything in-between.
Abnie Oberfork: A Tale of Self-Preservation (World Premiere)
Director/Screenwriter: Shannon Fleming
A 12-year-old girl pickles herself to escape the malaise of childhood.
Agua Viva
Director/Screenwriter: Alexa Lim Haas
A Chinese manicurist attempts to describe feelings she doesn't have the words for in a language she does not speak.
Intimity (Switzerland)
Director/Screenwriter: Elodie Dermange
As she is showering, dressing, putting on her make-up, a woman bares her soul. She speaks of her fears, her complexes, and the process of accepting – even loving – herself.
Jeom
Director: Kangmin Kim
A father and a son both have the same big birthmark on their butt. Believing that the two birthmarks are connected, the son scrubs his father's birthmark to remove it – but he just can't get rid of it.
Manivald (Estonia)
Director: Chintis Lundgren, Screenwriters: Chintis Lundgren, Draško Ivezić
Tinged with typically absurdist Estonian humour, Manivald mixes the surreal and the heartfelt in its timely tale of an emotionally unnourished generation that continue to live with their parents well into their adult lives.
Octane (World Premiere)
Director: Jeron Braxton
A street race that reflects America's genocidal history and the parallels between slavery and the private prison system.
People of Color (World Premiere)
Director: Raghav Arumugam
An animated documentary about race and perception in America.
The Shivering Truth
Directors: Vernon Chatman, Cat Solen, Screenwriter: Vernon Chatman
An omnibus of painfully riotous daymares dripping with dream logic; a slate of emotional parables from the deepest caverns of your unconscious, lovingly animated in stop-motion. In other words, it is the Truth.
Sog (Germany)
Director: Jonatan Schwenk, Screenwriters: Jonatan Schwenk, Merlin Flügel
The dystopic drama Sog is about the cruel efforts of a people of humanlike creatures to lash out viciously against a shoal of fish that had unintentionally entered their desolate land.
Solar Walk (U.S. Premiere) (Denmark, Hungary)
Director/Screenwriter: Réka Bucsi
Solar Walk shows the a cosmic journey of individuals and their passion for creation, through the unique and playful texture of the animation craft itself.
Undiscovered (U.S. Premiere)
Director: Sara Litzenberger
Sasquatch has always remained elusive in photos–but not for the reasons we think.
MIDNIGHT SHORTS
Bite-sized bits for all of your sex, gore, and hilarity cravings.
Asian Girls (World Premiere) (Australia)
Director/Screenwriter: Hyun Lee
Chan is a Chinese factory worker who lives alone. Every night, she suffers from horrific nightmares involving the woman in the apartment next door, a Japanese office lady.
Brendan Maclean – 'House of Air' (United Kingdom)
Director: Brian Fairbairn and Karl Eccleston
An exploration of hanky codes and visual signifiers in 1970s San Francisco. Inspired by Hal Fischer's 'Gay Semiotics', House of Air humorously investigates a clash between coded and explicit representations of gay sex.
Crying Bitch (World Premiere) (Japan)
Director/Screenwriter: Reiki Tsuno
Crying Bitch is a dark tale about a woman's grudge, mixed with comedy, horror, and a homage to 80s cinema. A dark tale about a man who discovers his wife's dark side after having an affair with a young girl.
Hair Wolf (World Premiere)
Director/Screenwriter: Mariama Diallo
In a black hair salon in gentrifying Brooklyn, the local residents fend off a strange new monster: white women intent on sucking the lifeblood from black culture.
Lil Dicky – 'Pillow Talking'
Director: Tony Yacenda, Screenwriters: Lil Dicky, Dave Burd
A story about a man, a woman, and a brain.
Long Distance Relationship (U.S. Premiere) (Brazil)
Director/Screenwriter: Carolina Markowicz
A brief story about a gentleman who's obsessed about having sex with ETs.Matias Singer.
The Mangina Exit (U.S. Premiere)
Director: Byron Brown, Screenwriters: Byron Brown, David James Ward
Two people. Zero broken hearts. One harmless little mangina.
Milk (World Premiere) (Canada)
Director/Screenwriter: Santiago Menghini
On a late night, a young teen goes into the kitchen for a glass of milk. Upon encountering his sleepless mother, he quickly realizes things are not as they seem.
Neverlanding. A Bad Thriller. (Belgium)
Director/Screenwriter: Wim Reygaert
A reclusive Michael Jackson impersonator dedicates his whole life to the perfection of his act.
Perfect Town (Switzerland)
Director/Screenwriter: Anais Voirol
In search of perfection a city obeys to selection. A constant struggle. Trying and trying again. Where is the difference between endurance and madness?
Who's the daddy (World Premiere) (Hong Kong)
Director/Screenwriter: Wong Ping
A journey finding my root of shame.
TEXAS SHORTS
An offshoot of our regular narrative shorts program, composed of work shot in, about, or somehow relating to the Lone Star state.
An Uncertain Future
Directors: Iliana Sosa, Chelsea Hernandez
In Austin, Texas, two expectant mothers—one undocumented and one US citizen—must contend with increased ICE raids and mounting hostility towards immigrants under President Trump.
Come & Take It (World Premiere)
Directors: Ellen Spiro, PJ Raval
*This short documentary film captures the transformation of a young woman to leadership of America's most irreverent anti-gun violence movement called #CocksNotGlocks. After concealed carry of handguns is legalized on the University of Texas campus, Jessica Jin posts clever humor on social media, and with the help of a tight-knit group of young female students, a movement is born: The Great Texas Dildo Revolt.
Don't Be a Hero
Director/Screenwriter: Pete Lee
Lizzy Jo still lives with mom at 45 and battles her loneliness and boredom by robbing banks in the guise of a cowboy on her lunch break. After the adrenaline rush wears off, she still has to deal with her deeply unhappy life. Based on a true story.
Ghosted Featuring Kamille – 'Get Some'
Director/Screenwriter: Fidel Ruiz-Healy
A story about youthful animalistic lust and how it presents itself under the glow of the full moon light. The answer is it's messy and there is lots of biting.
Heavy Chemistry (World Premiere)
Director/Screenwriter: Blair Rowan
Feelings get complicated and oddly mutual amongst a trio of friends in Heavy Chemistry, a short comedy about love, friendship, attraction, hunger, lust, and other complex chemical reactions.
Maude
Director/Screenwriter: Anna Margaret Hollyman
Teeny thought it was just another routine babysitting job—until she's shocked to meet the client. As the day goes on, Teeny decides to become the woman she had no idea she always wanted to be … until she gets caught.
Nice Ass (World Premiere)
Director: Carlyn Hudson, Screenwriter: Jeff Whitaker
After a failed date, Jake maintains a friendly connection with a part of Brooke no one saw coming.
TEXAS HIGH SCHOOL SHORTS
A preview of the next filmmaking generation, as Texas High Schoolers present shorts of 5 minutes or less.
#RefugeesWelcome
Director/Screenwriter: Ramiro Cantu
In order to survive, a young Syrian woman leaves her home, family and country behind to seek refuge in the United States.
The Art of War
Director/Screenwriter: Cal Etcheverry
There are only two realms in which rules are broken – art and war. This film explores the deontological ethics of war through the deep contrast of the utopian life of a painter and the chaotic life of a battle-bruised soldier.
CCISD Strong
Director: Sofia Rasmussen
These are the stories of people who stepped up in the tough times after Hurricane Harvey and brought hope to the people who needed the support of their community in and around Clear Creek Independent School District.
Confined
Director: The Zavitsanos Brothers
When Myles is held at gunpoint in crime-ridden Baltimore, his life is forever changed…
Contact
Director/Screenwriter: Lindsay Wolf
Contact follows two awkward teenagers on a movie date, struggling with whether or not to show their true feelings for each other through subtle physical contact.
Escape
Directors/Screenwriters: Jada Harbin, Karina Harchandani
A 19-year-old drunk is triggered to drink when her boyfriend fails to keep his promise. A friend cleans her up and is her shoulder to cry on, maybe even more. Is it too good to be true?
How You See Us
Director/Screenwriter: Susannah Joffe
How You See Us is my way of giving a voice to all the women who are done with being disrespected, and I hope it encourages men to rethink the over-sexualization of women in society.
Hunned Effort
Directors: Nicholas Luna, Alan Lawson
High School Music Video for Alan Lawson's Hunned Effort. Shot and edited by Nicholas Luna.
Kopecke
Director: C. Fears
Koepcke is an experimental animation about the experience of a 17-year-old girl in 1971.
Loveless
Director/Screenwriter: Weston Bering
A couple who meets at a masquerade ball is interrupted by another couple's plan to heist them.
Molly and Me
Directors: Colton Vanlandingham, Collin Grant, Screenwriters: Sydney Sexton, Mary Patrello, Gaby Fernandez
Party animal Bryce and sweet Molly meet each other at a party and decide to get to know each other better. They start to find out that neither one of them are who they seem.
The Night I Lost My Favorite Jacket
Director/Screenwriter: Jenna Krumerman
A girl tells her friend about her Saturday night. She loses her favorite jacket and a little of herself while meeting new characters and trying to get by.
Pursuit of a Dream
Director/Screenwriter: Scott Larson
A man working a dead end nine to five has to let go of his past in order to pursue his future.
Pursuit: 21XX
Director: Ben Phillips, Screenwriters: Ben Phillips, Billy Nguyen, Edward Nuno
A cybernetically enhanced man must track down the criminal who stole his wallet by chasing the masked thief through a futuristic city, and will have to make the ultimate decision between what is right and wrong.
Puzzle Pieces: Living Life on The Spectrum
Director/Screenwriter: Georgia
Puzzle Pieces: Living Life on The Spectrum explores children and teens that have autism spectrum disorder.
Return Policy
Directors: Demar Gunter, Victoria Hartson, Screenwriter: Demar Gunter
In a dystopian future, where life holds monetary value, a family must make a tough decision.
The Risk For Freedom
Director: Alex Le
This documentary follows the early life of a Vietnamese immigrant, the director's grandmother and her struggle to get to America.
Roommate
Director/Screenwriter: Jinho Rhee
Everyone has roommate problems at one point; However, none is like the one Nayeon has to face.
Silent Fist
Directors: Jose Martinez, Nana Achempong, Screenwriters: Jose Martinez, Nana Achempon, and Brandon Mai
A silent Buddhist prays for peace when a loud, angry boxer next door challenges him to enter the ring.
Take a Chance
Director/Screenwriter: Weatherly Giblin
Take a Chance is a powerful and visually pleasing dance film that plays with florescent lighting, intense music, and movement to match.
What It Takes
Director: Kourtney Williams
This documentary was created to help express the point of view of a male gymnast. There's a lot that goes into the sport of gymnastics and what it takes to be successful. The story takes you through 3 different perspectives to show their passion.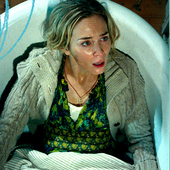 2018 Film Festival Lineup | SXSW Conference & Festivals
For nine days in March, creatives of all stripes gather for the acclaimed SXSW Film Program to celebrate raw innovation and emerging talent from both behind and in front of the camera. Browse by ...
The latest Tweets from SXSW (@sxsw). SXSW Conference & Festivals | March 9-18, 2018. Austin, TX